In Europe, we really are spoiled, with natural beauty just a couple of flight hours away from wherever you live. The Alps, Dolomites, Scandinavian wilderness, Asturias in northern Spain… and those are just a few of the better-known areas. The first question that naturally arises is how to get there. Of course, driving to your hiking holiday destination is a very reasonable option, and you will have loads of nice opportunities to stop along the way. But if time (and budget) doesn't permit, and you want to spend most of your holiday hiking instead of driving, flying is the way to go.
A hiking holiday on a budget. It CAN be done!
It's easy to find cheap flights, especially if you're looking to go out of season. But what about the hefty prices for checked baggage nowadays? If it's your first hiking holiday, you might think it is going to cost you an arm and a leg. Think of all the extra equipment and hiking clothing you will have to buy and drag along! Well, not necessarily.
Hiking holidays can come in many forms. It can be a stroll through a green valley following the soothing sounds of a creek. Or you can embark on a more challenging mountainous route, with steep climbs and rough terrain. However, there is a level of basic needs you will need for all of these kinds of hikes, and you will be surprised how little you will actually have to bring. As an experienced budget traveller who loves to hike, I managed to downsize my hiking gear to fit a single carry-on backpack.
Tips for fitting your hiking gear in a single carry-on backpack
So let's say you've picked a nice destination and are ready to start packing. Here are a few first-hand tips on how to fit your hiking gear in a single carry-on backpack:
Wear your hiking boots on the plane
This is a real space-saver. Hiking boots are bulky as hell, and trying to fit them in a backpack is like fitting a pair of bricks in a handbag. But, as I learnt the hard way trying to hike through the muddy British Lake District wearing sneakers, sturdy waterproof hiking boots are essential. As you will probably bring your regular shoes as well (wearing your hiking boots all day gets uncomfortable and sweaty), the trick is to do the old switcheroo when taking the plane: wear your hiking boots and pack your (much smaller and more flexible) sneakers. In fact, wearing as many bulky clothes (think cold-weather jacket) as you can on the plane is a great way to save some space in your backpack.
Take a personal items bag on the plane
A lot of airlines (especially the European ones) allow you to bring an extra bag with "personal items" next to your carry-on luggage. This not only allows you to put more stuff in your regular backpack, but it also means you can organize yourself much more efficiently for the dreaded airport security check. I usually bring a canvas bag (don't bring another backpack as it will probably get refused at the gate) and put all my electronics (laptop/e-reader) and my toiletry bag in it.
This strategy has significantly lowered the amount of stress you otherwise experience when you are frantically looking through your overly-stuffed backpack for items you have to put in a separate tray. Not all airlines allow you to bring a personal items bag, so do check your airline's website before heading to the airport.
Don't take too much hiking gear
This one pretty much speaks for itself. Stick to the essentials. What do you really need when you're hiking? A few layers of clothes, boots, and maybe a scarf, a hat and some sunglasses. The rest is excess. Especially those Nordic walking sticks.
Invest in clothes made from merino wool
I've travelled with hiking outfits made from different materials over the years. I started with just a cotton t-shirt, a shirt, and some jeans. This had a few downsides:
You will get sweaty very easily
You will often be too warm or too cold
Cotton clothes need to dry for a long time after being washed
Cotton clothes don't pack down very well
After trying some non-breathing synthetic fibre shirts and underwear (wear it if you like to get even more sweaty) I discovered the versatility of merino wool.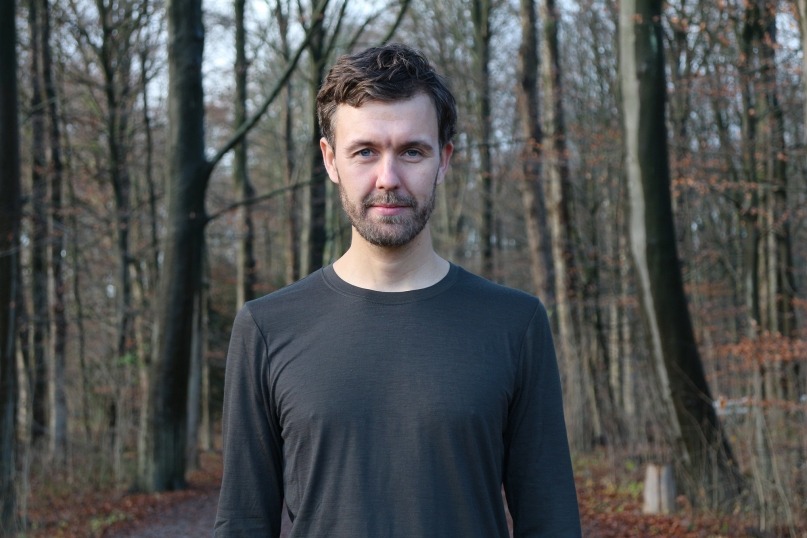 Merino wool comes from merino sheep, originating from 12th century southwestern Spain. Today, Merinos are still regarded as having some of the finest and softest wool of any sheep.
These sheep can survive both in temperatures of +30°C and -10°C because of their lightweight and breathable fleece. If a sheep feels comfortable wearing merino in these extreme temperatures, so will you!
Apart from being soft and comfortable, there are other benefits as well:
The fabric is lightweight, so you will be able to pack more items
Merino wool clothes dry really fast, even overnight!
The fabric is extremely breathable, making you sweat less
You will be able to wear clothes a few days in a row without any unpleasant odours or, god forbid, sweat marks.
A great plus of merino wool clothes is that they don't look like your typical "hiking clothes". You know the type: shiny, fluorescent, and unflattering, forcing you to bring an extra set of clothes just to wear for restaurant meals.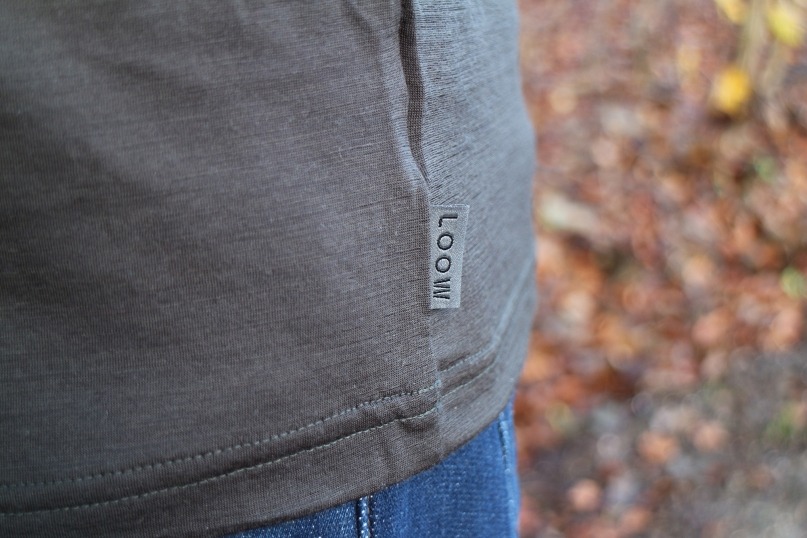 Merino wool clothing brands have become quite popular over the years. Take LOOW for instance. This Danish clothing brand, founded by a Special Operation Forces operator, specializes in high-quality merino wool clothes. If anyone should know about high-endurance clothing, it's a person who served in the army. LOOW makes great-looking t-shirts, tank tops, neck warmers, boxers, and socks which you can wear on challenging hikes in freezing weather as well as breezy city-exploring walks.
Stick to the basics when it comes to toiletries
I understand that you don't want to look like a swamp monster after a few days of hiking, but then again, you don't have to look like a fairytale prince(ss) either. Taking too many toiletries can fill up your backpack real quick. Here's my packing list:
Wooden toothbrush and travel-size toothpaste
Shampoo bar (I use one from Lush) which doubles as shower gel
Solid deodorant
Contact lenses and travel-size fluid container
Transparent plastic bag which you get from the airport to put your liquids in. Just keep one for your next trip and put your liquids in it at home to save hassle at airport security.
A roll of toilet paper; you don't want to get caught out on a long toiletless hike.
Get a backpack that is just the right size
When it comes to choosing the vessel for your hiking gear, people tend to have a strong preference towards either a suitcase or a backpack. I'm on team backpack, mainly because you can use one backpack as aeroplane luggage, a daypack, and even to carry food and layers of clothes on a hike. Make sure you get a flexible yet sturdy backpack that is big enough to take all your stuff in, but small enough to be used as carry-on luggage. Something around 40 litres will do nicely. Check the brand's product website as it sometimes mentions that it conforms with EU's maximum carry-on dimensions.
My trusty pack: the Osprey Farpoint 40 litre. Combine it with an Osprey Nebula 34 litre backpack and you are set for a 3-month, 6-month or even longer trip.
Ditch your books, buy an e-reader
Another topic where opinions vary wildly. Some people swear by the smell, touch, and feel of real books, and they would bring 1, 2 or even 3 hard copy books on their holidays. For people that don't really care that much about the authenticity of hard copy books, like myself, I recommend buying an e-reader such as the excellent Amazon Kindle Paperwhite which I have used for almost 5 years now on sandy beaches, freezing mountaintops and in busy aeroplanes and local buses.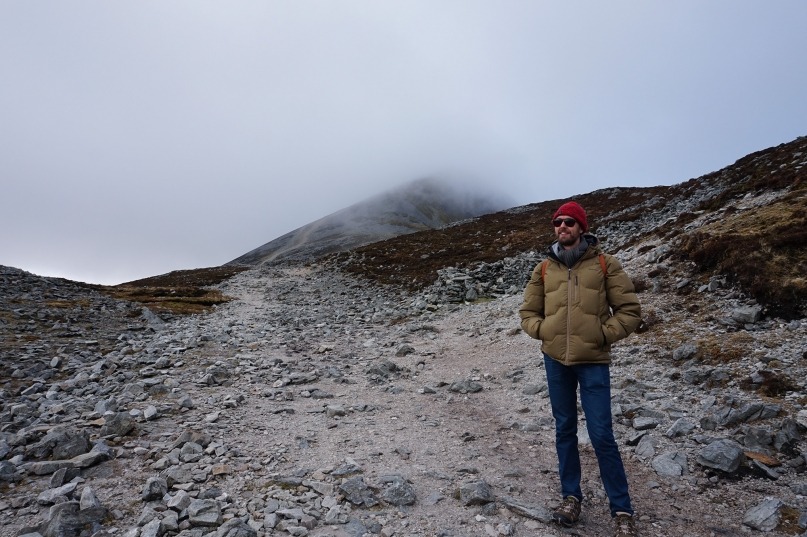 Victor's all-weather* hiking packing list
When it comes to hiking clothes, a great way to go about it is to think in layers rather than bring items that only have a single purpose. If it's cold, for instance, I've experienced first-hand that you'll actually stay warmer if you wear 3 lighter layers on top of each other instead of a t-shirt and a bulky jacket. The keywords here are breathable and multi-functional. On an average hiking trip, I would bring the following items:
Rain jacket from Rains. Super lightweight, breathable, fully waterproof, and stylish. What more do you want?
Big fluffy jacket. When temperatures reach far below zero, it's time to bring a fluffy jacket on your trips. I got one from Decathlon ages ago. You might look like the Michelin man, but at least you will be the snug as a bug.
Timberland Field Trekker boots. Fully waterproof, sturdy boots, perfect for hiking on rocky trails.
Merino long sleeve shirt from LOOW. Lightweight and super versatile.
Merino boxers from LOOW. Keeping it all nice and breathable down there.
Merino inner socks from LOOW. Perfect for hiking, keeping your feet from getting sweaty and stinky.
EZY jeans from Uniqlo. These "jeans" combine the best of both worlds. They look like normal jeans, but in fact they are made from comfy pants on the inside. They are super stretchy and light-weight, so great to bring on a hiking holiday!
Optional: Cotton tights from Uniqlo. If just wearing jeans won't cut it (think: high-altitude hikes), I recommend bringing along some long-johns too.
* excluding Antarctic winters, Saharan sun spells and tornados from the movie Twister.
What is your tip for packing light on a hiking trip?
As you can see, it is very possible to go hiking without checking in any extra bags. Over the years, I've gradually eliminated items from my backpack, leaving nothing but the essentials. I would recommend you do the same. Not only is it less frustrating to carry all that extra weight around on your back; it's also much easier to quickly find the things you need.
What is your best "hack" for going hiking with a single backpack?