And now for something completely different; who likes to party? I'm a hipster from Amsterdam and I am a DJ and used to organize parties / events here. I still have a lot of friends who still do, keeping me in the loop of what's going on. Amsterdam's underground clubs can be split into inclusive and less-inclusive. As the nightlife in Amsterdam has an open-minded character, it doesn't matter what you look like or who you fancy, as long as you aren't an idiot or asshole out to ruin other people's nights.
How underground clubs in Amsterdam work
Musical styles vary from Hip Hop, Funk/Soul, Beats/Bass, (progressive and classic) House to Dubstep, Trap, Techno, and everything in between. Unlike in many other countries, most (underground) clubs in Amsterdam don't stick to one musical genre, and the music you'll hear can vary greatly depending on which day of the week it is. There are many (young) hipster party organizers, promoters and DJ's in hipster Amsterdam and they travel from club to club like nomads. The partygoers aren't very loyal either; a party can be a success for a month and then completely fail the next.
In this "hipster Amsterdam party guide" I will share with you my favorite parties and clubs at the moment. Whenever something changes (a club closes/opens or a party ceases to exist or gets launched) I will try to update it. Don't expect a perfectly accurate list though, as things change fast.
The best time to visit Amsterdam is during their ever-growing electronic music festival called Amsterdam Dance Event. This event, hosted in late October each year, showcases a very, very large scale of national and international talents and legends. It's during this festival that you can notice just how many people organize parties in Amsterdam. Since it's fairly easy to join in on the festival as a promoter (I've been hosting parties there for three years now) you shouldn't be surprised if you would get to choose from 40 parties on their prime days. Here are my favorite hipster clubs in Amsterdam:

Amsterdam underground clubs
1. Club Up / De Kring
Smallish underground-style club, which is conveniently located on the Leidseplein. The small amount of people that fit in (around 250 in the Club Up and 400 in De Kring, the clubs are connected but some parties are only held in one of the two) and the rough, unpolished interior creates a loose and cozy atmosphere. There's no way you won't dance till you sweat here. Drinks are OK priced. The club boasts a great Funktion 1 sound system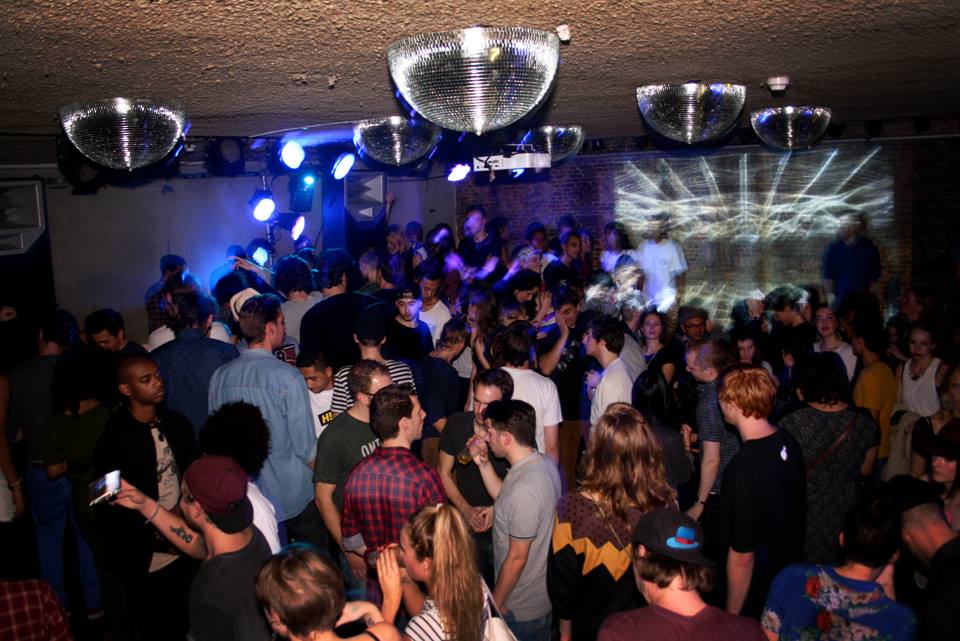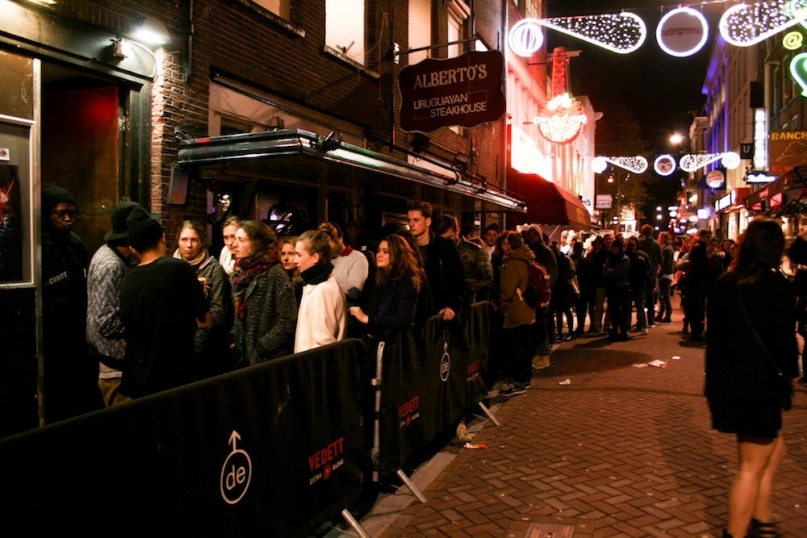 2. Bitterzoet
All round fun night out, mostly Hip-Hop orientated. Always open for new party concepts creating an eclectic sound, which varies from hip-hop themed nights to rock-electro crossovers. There is a reasonable to low cover fee. Fun parties to go to are "Rock the Boat" and "Jiggy". They also host concerts here in cooperation with Paradiso. The stained glass "windows" create a church-like feel. Tired of dancing or just want to hawk-eye your friends? There's a raised section and balcony with a good view on the dance floor. The DJ booth is on a higher platform than the dance floor; expect it to be full with overenthusiastic friends of the DJs and crew. All in good taste though, which makes this low-key place my favorite club in town. Average to good sound system.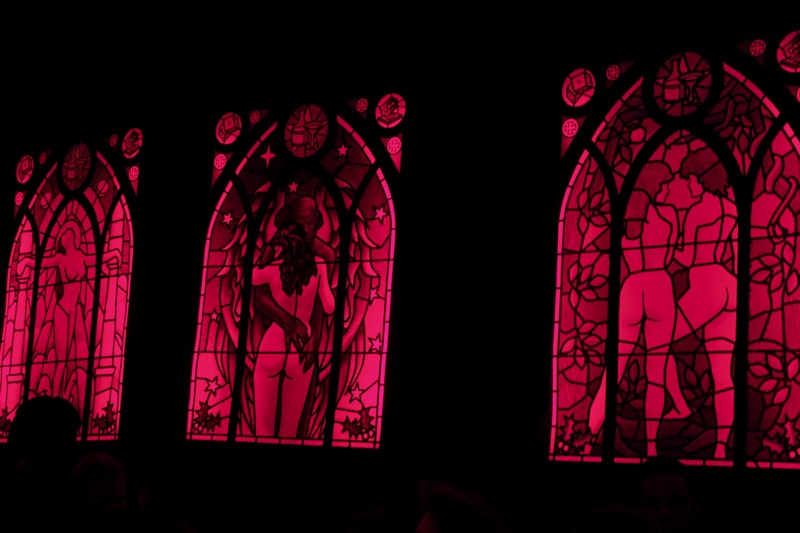 3. Chicago Social Club
This former comedy club has been transformed to a nightclub. Since the main party area is where the theater stage and balcony used to be, the venue feels big. Next-door is the cafe area of the club used as a smoking lounge, which you can access from inside the club. This area usually has it's own party concept with DJs and sound, usually creating a nice variation from the main party.
Check out "Super Social" and "Pony". What music is played largely depends on the night: at Super Social you would hear many 90's and 00's hits and some house, while Pony is more Hip-Hop, R&B and Future-sound based. Do check out the other area from time to time where the sound always has a great contrast with the main area; chances are that you will appreciate the change in music style. This club also boasts a Funktion 1 sound system.
4. Sugar factory
This club is quite popular with tourists. However, due to their open nature to new party concepts, there is a lot of variation night by night. The club itself has recently been split into two areas; one area for smaller parties on for example a monday, and one main bigger area. Check out "Wicked Jazz Sounds", "Backstage" and "Ongpst maarwel lkkr" (that last one has a very young crowd and is focused on "dirty" dancing). Great sound system.
5. Club NYX
Whether you're straight, gay or bi-sexual, black, white or green, you're welcome at this club. To me it's a prime example of the melting pot that we call Amsterdam. The interior of this club has an "underground Berlin" feel, with a rough and unpolished design and three floors. There is even a Dj booth in the toilet room placed on a giant penis! Pretty good sound, definitely one of the best newcomers in Amsterdam in recent years.
6. OT301
You'll feel like a naughty little kid before enter this venue. Why? Because you'll have to pass an open space surrounded by a dense ring of residences, and everybody will tell you to shhhhhhh. In the past the club had to close for a little while due to complaining neighbors. Nonetheless, it adds to the experience. The club isn't very big and boasts a nice and underground feel. A small drawback is the fact that all their parties (have to) end at 3am, due to regulations. Reasonable sound system.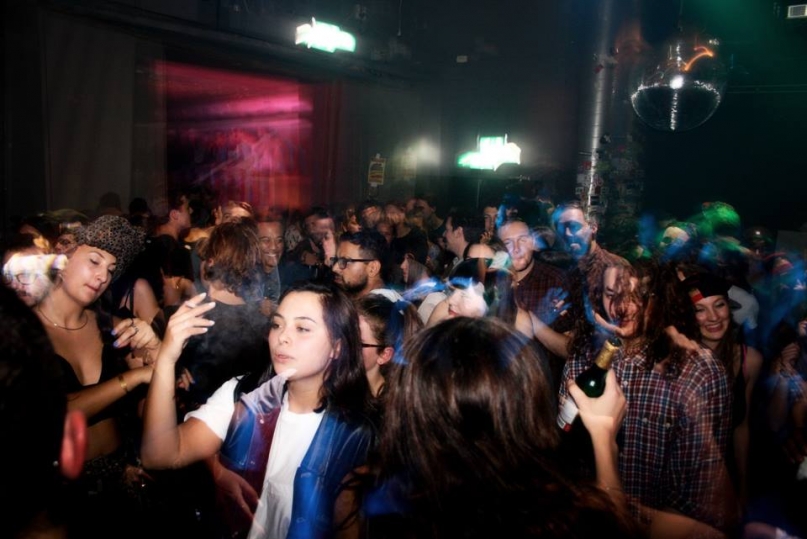 7. Melkweg
Hosts mostly live concerts, but has a few good party concepts on its own, especially in the Dubstep, Trap and Electro house scene. In the high times of Electro I visited this venue more often, since all the worthwhile concerts were pretty much all here (I recall an epic "sit-down" during a concert of Boys Noize). Do check out their "5 Days Off festival" programme in March and the party called Fiesta Macumba. Very reasonable sound system.
8. Paradiso
Like Melkweg, known for concerts and popular with tourists but hosts a selection of long-running parties like "Bassline" and "Noodlanding". The venue is huge, with space for over a 1500 people. Like in the Melkweg, I've been to some epic concerts here (e.g. The Bloody Beetroots live), but wouldn't really go here randomly for a night out. Like the Melkweg, this is one of the venues that hosts 5 Days Off.
9. Disco Dolly
Everything goes in this club. Formerly a student targeted club called "Dansen bij Jansen" which has been open for 36 years, Disco Dolly has kept the accessible vibe but made things look a little bit more 'hip'. Still, their slogan 'doe maar lekker' loosely translated to '(just) do it nicely', fits well with their vision. They are open 7 days a week and keep the entrance fee as low as possible, or even free. Still they managed to host some great (underground-ish) parties here with artists like Nightmares on Wax, Homework, Soul Clap, Melé, to name a few. Doors open at 23:00 and close at 04:00 or 05:00, so it's a great location to drop in after a home party. The sounds system has been upgraded when they opened shop in 2014.
10. De School
Every major city has it's own "legendary" club that everybody is talking about and that always has queues and/or a strict door policy. In Amsterdam, "Trouw" has been that club for 5 years. Set in an old newspaper factory ("Trouw" is the name of a Dutch newspaper) the club perfectly balanced an industrial vibe, a top-of-the-game sound system and even better accoustics. This space felt big without being a commercial arena. The 'hottest' parties in terms of progressive music were hosted here, predominantly based around eletronic music such as techno, garage and house. All that ended in 2014 when the club closed, the owners stating that "it has always been a temporary project". The hype reached new heights and many were speculating: what would become the new Trouw?
In Januari of 2016 the word was out: a new club called "De School" (the school) opened its doors. Based in, well, an old school, this club has chosen a location which isn't in the midst of the nightlife-filled squares in the center. No club hopping or pub crawling here. Rumours started spreading: did you really get refused entry if you didn't know who was on the line-up? The music is strictly techno and the club's house-rules suggest that they "expect their visitors to be open towards others, regardless of their origin, gender, sexual orientation, religion and age."
I haven't visited this club myself yet but I'll write a review when I do. In the meanwhile go and experience it yourself. If you're into Berlin's famous Berghain, you'll love this!
11. Radion
Description and photos coming soon.
12. Claire
Description and photos coming soon.
13. Canvas
Canvas started back in 2007 in the old journalist canteen. Without serious renovation and insulation it had never been possible to really create a mature club sound. After the recent renovation, all has changed. Now, Canvas is a real club, open during the weekends, with proper club sound and a huge amount of insulation. On Saturday nights, Canvas will host house / techno club nights. Night owls less fond of electronic dance music get their fix on Friday nights – where Canvas holds other genres, like hip-hop and disco.
14. Oosterbar
Description and photos coming soon.
15. Tolhuistuin / Paradiso Noord
Description and photos coming soon.
16. Warehouse Elementenstraat
Description and photos coming soon.
17. Ruigoord
Description coming soon.
18. De Marktkantine
I've been here only once, but I got a great first impression. It was for a concert of Mr. Scruff, and the mix of people, soundsystem and lightshow was excellent. It is a big venue with a capacity of about 1750 people and it's a host for a lot of concerts with international acts.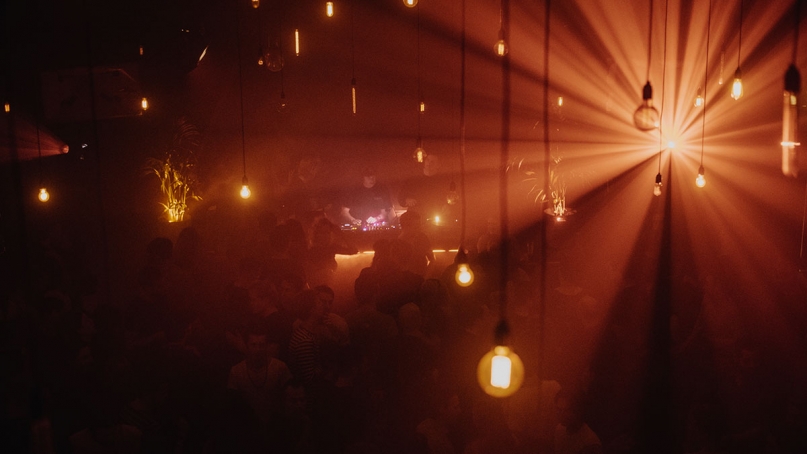 The interior is somewhat industrial, with big lights hanging from the ceiling. The sound system is well configured and you'll get a crisp sound with a good load of bass. There are 3 big bar areas so you usually won't have to wait long for your beer.
19. Shelter
Description and photos coming soon.
Other things to do in Amsterdam
Looking for something to do in Amsterdam during the daytime? Check out these articles:
Share on Pinterest